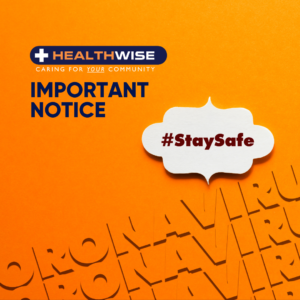 Due to the current escalation of the pandemic we have to request the following:
IF YOU,
OR ANYBODY IN YOUR HOUSEHOLD
has Covid symptoms (fever, cough, shortness of breath, changed sense of smell or taste),
PLEASE DO NOT COME
into the pharmacy.
IF YOU,
OR ANYBODY IN YOUR HOUSEHOLD
have been in close contact with anyone who has tested positive for Covid OR WHO IS WAITING ON A TEST RESULT ,
PLEASE DO NOT COME
into the pharmacy.
If you need a supply of your medication or advice about your medicines, please contact us via phone, email,
website
or text lines.
Alternatively contact your GP or the HSE 1850 24 1850 for medical advice .
If you are visiting our pharmacies, please note the signs on the door. A face mask must be worn. Please sanitise your hands thoroughly and be aware that we have a LIMIT on NUMBER OF CUSTOMERS at all times so please be patient if you have to wait outside until it's safe to come in.
Unfortunately we cannot allow waiting for prescriptions instore, so if you have not pre-ordered your prescription we will take your details and contact you when it is ready for collection.
Pharmacist consultations are available by phone , but please don`t present in person for a consultation without having arranged this in advance.
We would like to thank our fabulous staff for their heroic efforts – for their professionalism and for showing up all through the crisis and for continuing to live up to our ethos – Caring for your community ….
A special thank you  to our loyal customers who have cooperated with us through a period of unprecedented change and look forward to continuing to work together.
Thank you for your cooperation – we are doing our best to provide all services in a safe way.