Clarins Joli Rouge Lipstick (Various)
€24.00 – €26.00
Clarins' timeless lipstick goes for an ultra-feminine and modern tube: we're addicted to its moisturising formula.A rich and creamy formula that leaves the lips with intense colour and a delicate satin finish.Enriched with organic Salicornia extract and mango oil, Joli Rouge intensely moisturises the lips for 6 hours and provides suppleness and comfort. The long-wearing colour stays on for 6 hours. For beautiful lips, simply.Dermatologically tested.
Nourishes the lips. Leaves the lips comfortable.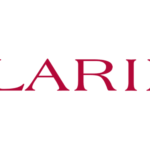 Additional information
| | |
| --- | --- |
| Colour | Shade-705 soft berry, Shade-706 fig, Shade-711 papaya, Shade-713 hot pink, Shade-715 candy rose, Shade-723 raspberry, Shade-731 rose berry, Shade-732 grenadine, Shade-733 soft plum, Shade-737 spicy cinnamon, Shade-738 royal plum, Shade-741 red orange, Shade-742 joli rouge, Shade-743 cherry red, Shade-744 plum, Shade-750 lilac pink, Shade-751 tea rose, Shade-752 rosewood, Shade-753 pink ginger, Shade-754 deep red, Shade-755 litchi, Shade-756 guava, Shade-757 nude brick, Shade-758 sandy pink, Shade-759 woodberry, Shade-760 pink cranberry, Shade-761 spicy chili, Shade-762 pop pink |
| Type | |
Delivery Info
General delivery information
We deliver to all counties in Ireland, Northern Ireland. Our deliveries to Ireland and Northern Ireland are shipped with AN POST. Orders usually take between 2-4 working days to be delivered in Ireland and Northern Ireland with the exception of Bank Holidays, Black Friday weekend, and during sale times where orders can take between 5-7 working days.
Delivery Charges:
| | | |
| --- | --- | --- |
| Destination | Standard Delivery | Cost |
| Ireland | Usually delivered within 2-4 working days. Orders can take up to between 5-7 working days on Bank Holidays, Black Friday and during busy Sale Periods. | €4.95 – Free delivery on orders over €50 |
| | | |
| Northern Ireland | Usually delivered within 2-4 working days. Orders can take up to between 5-7 working days on Bank Holidays, Black Friday and during busy Sale Periods. | €7.95 – Free delivery on order over €50 |
| | | |
Brand
CLARINS
Discover Clarins - Clarins is one of Europe's number one skincare brands, and works to develop safe, natural, and highly-effective skin-care products. Browse the latest Clarins skin care, makeup & body care online at Healthwise Pharmacy.
Who Are Clarins Skin Care? Clarins is a family-run French multinational cosmetics company, which was founded Paris in 1954 by Jacques Courtin-Clarins. In addition to manufacturing and selling skincare and makeup products, the company is also a major player in the spa and well-being sector. Clarins carefully select each of its ingredients for the activeness and sources with the greatest respect to the environment. Out of our 200+ ingredients that make up our herbarium more than 40% are organic. They make sure to prioritise sustainable farming practices in their laboratories. My Clarins Range My Clarins is a new generation of skincare products aimed at 18- to 29-year-olds. Optimistic, adventurous millennials who live life to the max. Despite their fast-paced lifestyles, they care about their well-being and are keen to embrace a healthy lifestyle. Feeding your skin goodness, getting rid of the bad. The My Clarins products promise to do just that! The range is designed to meet the needs of young people who don't always follow the rulebook when it comes to skincare. Poor diet, smoking, lack of sleep, and partying can all take their toll on skin, with the latter becoming depleted and clogged up with toxins. To keep skin healthy and beautiful, Clarins has developed products based on fruit, floral fragrances, and plant extracts to energise and detox the skin. Organic coconut water is used to supply the skin with nutrients, while Alpine rose extract helps eliminate toxins. This star ingredient pairing is used in combination with other skin-loving ingredients and unique formulas in each and every product. Shop Clarins Browse Clarins full skin care range at Healthwise. We deliver to all counties in Ireland and Northern Ireland.