La Roche Posay Anthe Hydrating Cream SPF 50+ 50ml
€17.50
Very high protection facial sunscreen in a moisturising formula for dry to very dry skin.
SPECIFICALLY FORMULATED FOR:
A moisturising facial sunscreen for dry sensitive skin
Broad, photostable UVA/UVB & Infrared protection
Moisturising, ultra-comfortable cream formula
ACTIVE INGREDIENTS
Exceptionally high, broad photostable UVA/UVB/Infrared protection. Optimal SPF 50+ protection reinforced against UVA rays (stricter than the European recommendation) thanks to patented filtering system Mexoplex® combined with La Roche-Posay Thermal Spring Water.
DERMATOLOGICALLY TESTED
Anthelios efficacy has been demonstrated via clinical studies carried out in-vivo on subjects suffering from sun intolerances, particularly those caused by UVA rays. Anthelios products all have a high PPD (Persistent Pigment Darkening) factor, offering one of the best protections against UVA offered by any brand in the world. The efficacy has been proven by a file of 16 clinical studies carried out by world-renowned expert dermatologists. The brand was also the first laboratory to use Mexoryl XL and Mexoryl SX and the first to use photostable UVA filters in its sun protection.
9/10 of dermatologists would recommend Anthelios*
MINIMALIST HYPO-ALLERGENIC FORMULA
The minimalist formula contains the best of our creations – designed for sensitive skin and all of its needs. Tested and re-tested for its efficacy and mildness on sensitive skin. It is also hypoallergenic.
This is a cosmetic product. For medical conditions seek advice from your GP
*Survey conducted on 249 dermatologists who chose to attend a La Roche-Posay sponsored symposium in the UK, July 2016
Out of stock
Anthelios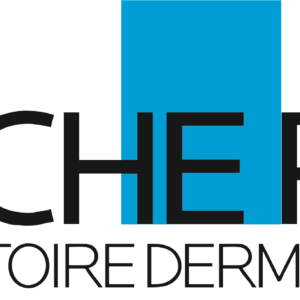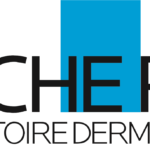 Delivery Info
General delivery information
We deliver to all counties in Ireland, Northern Ireland. Our deliveries to Ireland and Northern Ireland are shipped with AN POST. Orders usually take between 2-4 working days to be delivered in Ireland and Northern Ireland with the exception of Bank Holidays, Black Friday weekend, and during sale times where orders can take between 5-7 working days.
Delivery Charges:
| | | |
| --- | --- | --- |
| Destination | Standard Delivery | Cost |
| Ireland | Usually delivered within 2-4 working days. Orders can take up to between 5-7 working days on Bank Holidays, Black Friday and during busy Sale Periods. | €4.95 – Free delivery on orders over €50 |
| | | |
| Northern Ireland | Usually delivered within 2-4 working days. Orders can take up to between 5-7 working days on Bank Holidays, Black Friday and during busy Sale Periods. | €7.95 – Free delivery on order over €50 |
| | | |
Brand
Anthelios
LA ROCHE POSAY
Discover La Roche Posay - Recommended by dermatologists worldwide, La Roche-Posay skincare is formulated with high efficacy and safety standards to address a wide range of skin needs, including sensitive skin, acne and sun protection. Browse Our

La Roche

Posey Skincare Range. Shop Your Favourite Brands At Healthwise Pharmacy.

Who Are La Roche Posay? La Roche Posay partner with dermatologists worldwide to create cleansing and moisturising formulas your skin deserves. Solutions so efficient they can improve your quality of life. For that La Roche Posay have radically lead science and microbiome inovation in skin care. They have designed formulas and services with skin concerns in mind, for maximum efficacy combined with optimal tolerance. Care for your skin with paraben-free body products enriched with thermal spring water - explore La Roche-Posay's body product ranges. La Roche-Posay has ranges tailored for allergic, sensitive, redness-prone and ageing skin, as well as exceptional sun protection suncare. Shop La Roche Posay Browse La Roche Posay's full skin care range at Healthwise. We deliver to all counties in Ireland and Northern Ireland.